Car Scratch Repair Loveland
Don't Let Scratches Lower Your Vehicle's Value
Remove Unsightly Scratches and Make Your Vehicle Look Its Best
If your vehicle has sustained scratches from an accident, road debris, an automatic car wash, or another incident that led to unsightly damage, it's important to find an auto body repair shop that can fix it as soon as possible not just for aesthetic reasons, but to prevent the damage from getting worse.
Maybe you've tried ineffective DIY car scratch repair methods, or perhaps you've simply lived with an unattractive scratch for longer than you can bear. No matter what your circumstances are, you can count on the experienced team at NOCO Auto Body to help you restore your vehicle and leave scratches in the rearview mirror. Call our shop, contact our team online, or come by our convenient location in Loveland to get started with an estimate!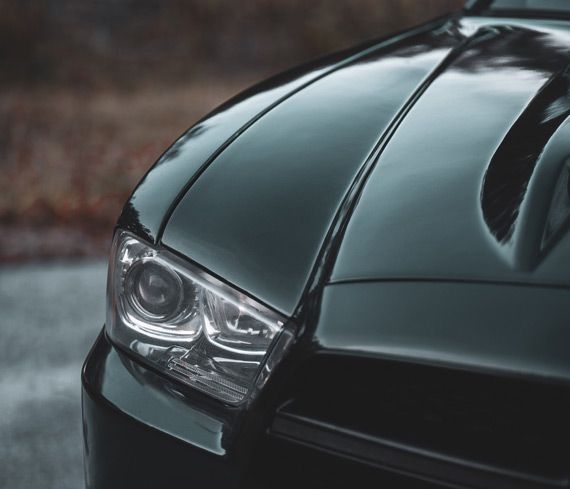 Why Contact NOCO Auto Body for Car Scratch Repair?
We have more than 35 years of industry experience to our name

We work with all insurance providers

Our auto body repair shop is located next to Hertz and Enterprise for your convenience

Friendly staff members who will always put your needs first

We set our standards high and continually raise the bar

Free Estimates

Affordable Rates With No Hidden Fees

We Handle Scratches of Any Size

Fast Appointments and Convenient Service Times
Types of Car Scratches
Clear coat scratches: Clear coat scratches are typically superficial, easy-to-repair damage that doesn't damage the paint itself.

Primer scratches: Primer scratches penetrate a vehicle's clear coat and expose the primer, but not the body of the vehicle.

Paint scratches: These are the most difficult scratches to repair. The vehicle's paint is damaged and the metal underneath is exposed to the elements, putting the vehicle at risk of rust damage.
If you aren't sure which kind of damage your vehicle has sustained, just give us a call or schedule an appointment online and we'll be happy to take a look.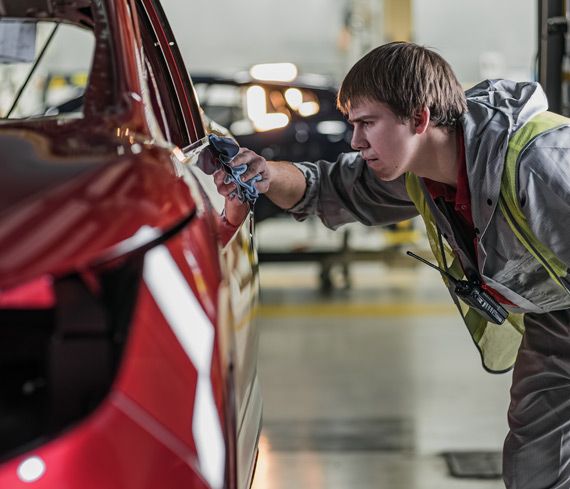 Scratch Repair Doesn't Have to Be Inconvenient
If you take your vehicle to most auto body repair shops, a small scratch can take a significant amount of time to repair. A new coat of paint may be required for the entire panel, and you can expect to pay a premium price if you take your vehicle to a dealership or big-name auto shop.
At NOCO Auto Body, we do things differently and price our car scratch repair services affordably without cutting corners on our products or service. We also understand that scratches are accidental forms of damage that you didn't ask to sustain, so we'll do everything we can to minimize the inconvenience to your life as we restore your vehicle and work to get you back on the road.
Contact Our Loveland Scratch Repair Experts Today!
Whether your car is brand new or decades old, you shouldn't have to live with unsightly damage. NOCO Auto Body can help you repair everything from minor cosmetic damage to deep scratches that put your vehicle at risk of other problems at a price you can afford.
Call our team today to schedule a free estimate for your vehicle!
Get In Touch With Us Today