Undercoating and rust inhibitor protect your vehicle from rust and corrosion from chemicals on the road. Call NOCO Auto Body for an appointment!
Schedule an Appointment for Your Vehicle Today!
Give Your Vehicle Top-of-the-Line Protection
Colorado winters require vehicle owners to take extra precautions in order to protect their investments. In addition to maintaining your tires, wiper blades, and checking tire pressure each week, you should give special attention to your vehicles' underside during the winter. De-icing chemicals are on the roads several months out of the year, and while they're a necessary part of keeping you safe on the road, they can take a toll on the underside of your vehicle. If you need an application of undercoating or rust inhibitor for your vehicle, contact NOCO Auto Body today for an appointment!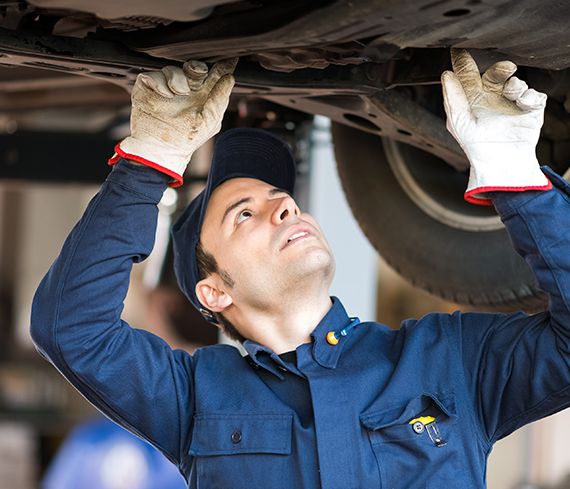 The NOCO Auto Body Difference
Every insurance provider is accepted at our shop
Dedicated customer service
Located near Hertz and Enterprise for your convenience
Highly experienced and knowledgeable team
Premier products from leading manufacturers

Locally Owned

Family-Operated

Conveniently Located

Free Estimates
What's the Difference Between Undercoating and Rust Inhibitor?
Before we discuss the differences between undercoating and rust inhibitor, we'll point out one commonality: they're both designed to protect your vehicle from costly damage. Undercoating is used to create a barrier between your vehicle's underside and anything on the road. Rust inhibitor, on the other hand, is a more targeted approach for specific areas where moisture tends to accumulate. In some states, the choice between undercoating and rust inhibitor is optional; in Colorado, it's highly recommended that you invest in both. If rust does form in one area, it will inevitably spread to others if it's not treated promptly. Our team will walk you through your options and prepare your vehicle for anything the winter season can throw at it.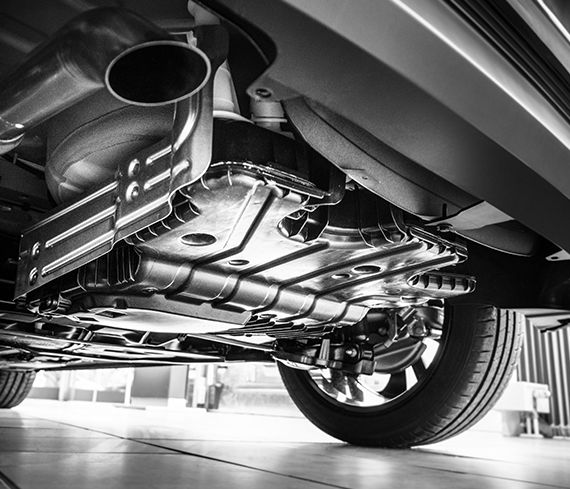 Why NOCO Auto Body?
You could choose any auto body shop in Loveland and the nearby areas — what makes NOCO Auto Body different?
We opened NOCO Auto Body after more than 26 years in the industry. We saw and seized the opportunity to create a people-first shop centered around exceptional service, affordable rates, and unparalleled workmanship. We know that your vehicle is one of the most significant investments you've made, and that's why we use nothing but top-of-the-line products for all of our services.
Invest in Undercoating and Rust Inhibitor Today
Investing in undercoating and rust inhibitor is a great way to preserve your vehicle and extend its lifespan. If you're interested in learning more about how your vehicle can benefit from these products, fill out the form or call the shop to speak with a team member!