Are You Prepared for Summertime Driving?
Although Colorado is known for its cool weather throughout the year, the summer heat can border on the unbearable without a working air conditioning system in your vehicle. We know just how uncomfortable it is when your AC system isn't working properly, and our team has the knowledge and experience needed to get your system recharged so that you can get back on the road. Learn more about our AC recharge service below, and get in touch with the NOCO Auto Body team if you would like to schedule an appointment!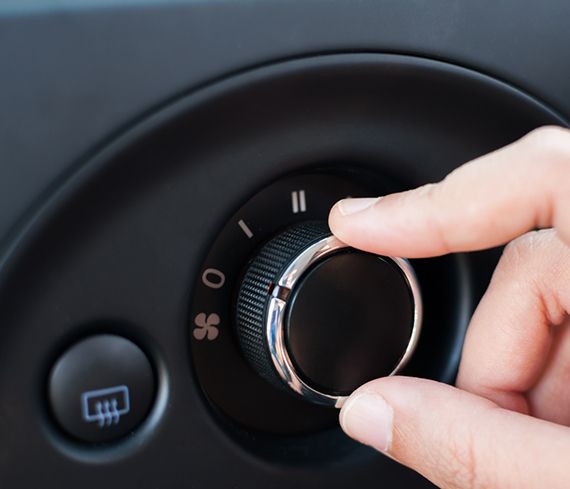 Signs You Need an AC Recharge:
The AC blows warm air.
Your vehicle takes longer than normal to distribute cool air.
The AC clutch fails to engage when it's turned on.
It's been more than a year since your last recharge.
Refrigerant leaks are visible wherever you park your vehicle.

Free Estimates

Locally Owned

35+ Years of Experience

Affordable Pricing
AC Problems Are Anything But Cool
There are a number of different AC recharge kits that you can purchase in stores and online, but visiting a local auto body shop for the service is always the safest option. If the refrigerant line is damaged, the reservoir is cracked, or there's another issue with the system itself, simply topping off the refrigerant is a short-term solution at best. Instead of taking chances with your vehicle and potentially wasting time and money, let our experts handle the process from start to finish so that you can enjoy a cool, comfortable, and reliable air conditioning system.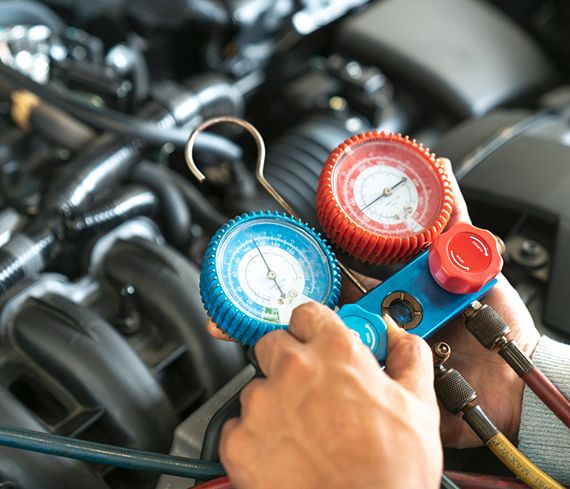 What to Expect at NOCO Auto Body
Whether your vehicle is low on refrigerant or it's stopped working for no apparent reason, driving without air conditioning on a hot summer day is one of the most uncomfortable experiences you can have in your vehicle.
When you come to us for an AC recharge, we'll provide you with honest and transparent assessment of the problem so that you fully understand your options. We'll keep you updated about the estimated timeline and work quickly to get you back on the road as soon as possible.
If you have any additional questions before, during, or after your appointment, just get in touch with us and we'll be happy to help!
Book an Appointment Today!
Don't go another day without a reliable AC system in your vehicle. Contact NOCO Auto Body and let us show you why we're Loveland's Top Rated Local® auto body repair shop!